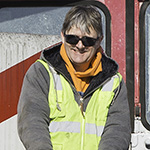 Paul Swanson, President and Trustee, Janesville, WI
Paul has had an avid interest in railroads and specifically steam locomotives since his childhood. After graduating from Iowa State with a Bachelor of Architecture degree, he sought his dream and worked as summer fireman and engineer at Mid-Continent Railway Museum for three summers. He then went on to fulltime employment with the Wisconsin & Calumet Railroad, and later Wisconsin & Southern as an engineer/conductor and conductor for 32 years before retiring in 2021. His strong interest in the history, imagery, and mechanical aspects of railroading were manifested in many years of volunteering at Mid-Continent in the Car Dept., Operating Dept., serving on the board of directors (11+ years), as Secretary, and editor of several of the museum's publications. He has also assisted with publicity, marketing, and chaired long-range planning. Paul's current passion is photography, present and past, and was lured to Lake States through his interest in digitizing the Ritzman collection and making it available on-line. He has also volunteered to helm Lake States News. He feels the long-term survival of Lake States is of paramount importance to protect the growing collection. As such, fund raising, professional staffing, and a perpetual endowment/trust are top priorities.
---

George Forero, Vice-President and Trustee, Antioch, IL
George is retired after a 40-year railroad career that encompassed everything from crew caller to superintendent. He worked for the Long Island Rail Road, Burlington Northern, Soo Line, and Amtrak and in various locations that spanned from Boston, MA to San Jose, CA. He graduated from Villanova University with a Bachelor of Science in Business Administration and later pursued graduate studies at the Northwestern University Transportation Center.
He is active in photography and has contributed hundreds of photographs to various magazines, historical society publications, and over a dozen books, in addition to several articles. George earned his pilot's license in 1973 and locomotive engineer certificate No. 7 from Amtrak in 2001.
Despite working across the country, he favors the Midwest and has called northern Illinois home since 1997.
---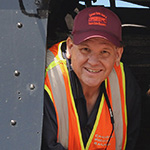 Mike Raia, Treasurer and Trustee, Chicago, IL
Born into a railroading family, Mike has always had an interest in railroading and railroad photography. From an early age, Mike started joining his dad on railfan outings across the country. Mike's interest in railroading has grown into a passion to document the railroad scene through his photography. He has a strong interest in helping to preserve the history of railroading for future generations. Mike is on the board of Historic Transportation Preservation and is a crew member of the Soo Line 1003 steam locomotive located in Hartford, Wisconsin.
Mike is a lifelong Chicago resident and attended the University of Illinois-Chicago where he earned a BA in Accounting. Mike also attended DePaul University and earned an MBA in Management Systems and is a Certified Public Accountant. Mike has held various accounting and information technology positions throughout his career and currently works in the Finance department of Anacostia Rail Holdings.
---

Paul Knutson, Secretary, Lodi, WI
A life-long resident of Lodi, Wisconsin, Paul graduated from UW-Madison in 1974 with a Bachelor of Business Administration degree. A Certifified Public Accountant since 1978, he served as CFO for a communications company in Madison for 41 years.
Paul became interested in railroads at a very young age when his grandmother, who lived near the C&NW in Lodi, took him trackside at the tender age of three. "I enjoyed seeing both steam and diesel powered trains in Lodi. After the crossing tender explained the operation of the semaphore type block signals to me, I gained quite an interest in railroad signaling," Paul says. Train operations have also been of great interest which led to his collecting railroad memorabilia, specifically photographs, books, timetables, train orders and dispatchers' records of train movements to learn about historical operations. Paul has a strong interest in conversing with railroad employees to learn about the different aspects of the industry. "The stories they share are always great," says Paul. Lake States' photo collection drew his attention early on. Paul keeps our books current on a weekly basis and brings strong financial knowledge to our office.
---

Kenneth W. Breher, Trustee, Cedar Rapids, IA
Ken comes to Lake States with an interest in railway preservation and restoration that dates back nearly forty years. While serving with the U. S. Army in Milwaukee during the late 1960's, he became involved with the Mid-Continent Railway Historical Society. In addition to his activities in the areas of preservation and restoration, he served two terms as a Member of the Board of Directors, one term as Corporate Secretary and three terms as President of the Board. During his first two terms he guided efforts which improved the year end financial position, and negotiated agreement with the Chicago and North Western which resulted in the steam powered Prosperity Special and subsequent CNW 1385 steam excursions. In his final term Mid-Continent launched its most successful fundraising effort to restore the Milwaukee Lakeshore & Western day coach.
Ken graduated from the Marquette University College of Engineering in 1976, and is a Registered Professional Engineer. He has worked in the Electrical Industry for more than 35 years. He resides in Cedar Rapids, Iowa with his wife, JoAnn. His son Jeremy has volunteered at Lake States and his daughter Kim is a Biology Major at Wartburg College.
Beyond his LSRHA interests, Ken is a published hobby author, photographer, and scale model builder, and donates time to read to elementary school children.
---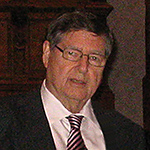 Burt Mall, Trustee, Downers Grove, IL
Relative to railroads and their history, Burt joined the Lake States board in April 2022. He worked for the CB&Q railroad back in the early 1960s. Before that, he had an extraordinary interest in photographing the end of steam railroading as it played out in the Midwest. That interest culminated with his authoring of Steam's Last Season published in 2014. This book included those early B&W as well as color photographs from the 1950s. The next decades saw him become a family man and advance his career in computers and information systems.
To rejoin an active role, he has managed since 1999 the operation of steam locomotive Soo Line 1003. His role now is President of the Steam Locomotive Heritage Association which is the operator of the 1003 locomotive. The group makes public excursions in southeast Wisconsin and northern Illinois in furtherance of its mission to provide a rolling museum of railroad history.
Burt grew up in LaGrange Park, Illinois, obtained a BA from Southern Illinois University and completed two-thirds of an MBA while employed in the information technology field. His family includes his wife, three children and eight grandchildren. Burt served on the board of the Village of Long Grove for twelve years, as well as President of the Village. He retired from Intermatic Inc, after eighteen years as Vice President of Information Technology in 2001. He is a member of several railway historical associations.
"I firmly believe in the documentation and historical work of Lake States which is much more than an end itself. Its uses will be far reaching," states Burt.
---
---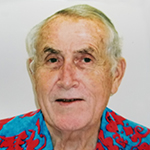 Ralph J. Justen, Trustee, Fort Lauderdale, FL
Ralph carries a tremendous amount of experience in railroading and railroad preservation. Ralph possesses over seventeen years of executive level management expertise within "for profit" and "non profit" entities coordinating and overseeing fundraising and other programs. He has held many top positions in many museums, historic centers, and various tourist railways. He is the former vice-president of marketing sales for Tropic Ocean Airways, former president of Ralph Justen & Associates, and is active in many railroad and flying associations including the AOPA and EAA. Ralph holds degrees in History, Business Administration plus studied Transportation Engineering from the University of Oklahoma. He also is a private pilot with seaplane and instrument ratings. Ralph maintains a summer residence in Wisconsin and a winter residence in Fort Lauderdale, Florida.
---

Matthew Theroux, Trustee, Milwaukee, WI
Now retired, Matthew has spent a lifetime pursuing railroad historical research in all its aspects. A lifelong resident of the Upper Midwest, he has worked in wide-ranging fields in both the private industrial and municipal realms. Partial to shortlines, he was a "gandy dancer" in Iowa before age 21, and later traveled widely with a now "fallen flag" Class I Midwestern railroad. Matthew is a graduate of the Milwaukee Area Technical College, and supports a number of historical societies, many of which focus on railroad history. He is a lifetime member of the Mid-Continent Railway Historical Society. Since 1998 he has contributed his labor in the carshop of Mid-Continent Railway Museum to help restore century-old wooden freight and passenger cars. Born too late to experience steam locomotion first-hand, Matthew enjoys searching for remnant traces of historical railroad activity in the North Woods, where he has "discovered" a number of cabooses and a Great Northern cook car.
---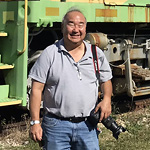 Brian Matsumoto, Trustee, Baraboo, WI
Brian Matsumoto has been a railfan and history buff all his life. Life member of the GM&O Historical Society and the Feather River Rail Society (Western Pacific RR), he earned a bachelor's degree in Photography from Southern Illinois University in Carbondale, Illinois. Brian has served as a technical representative for the camera division of Canon USA in their professional products group and also a technical representative with Sigma, a large photographic lens manufacturer. Brian is very interested in helping LSRHA achieve our goals of helping to preserve and share our vast archives and knowledge of American railroad history. He resides in Arlington Heights, Illinois.